AROF-80 POSITIVE PRESSURE FILTRATION SYSTEM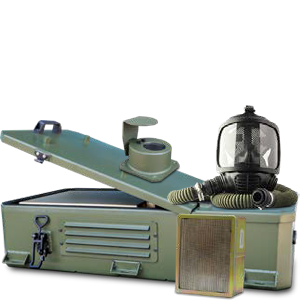 MARS CBRN provides a range of reliable and high-performance products fully adapted to the fight against CBRN terrorism and covers any emergency situation, particularly in border control situations.
Why Choose MARS AROF-80 Positive Pressure Filtration System
We make customer-specific production. Our designs are specially made according to vehicles and standards.
| | |
| --- | --- |
| Dimensions | 49 x 90 x 28 cm |
| Shelf life | 10 years for each filter |
| Operation Temperature | -32C / +55C |
| Storage Temperature | -40C / +71C |
| Voltage Info | 32 VDC |
| Air Flow | 80m3/h (max) |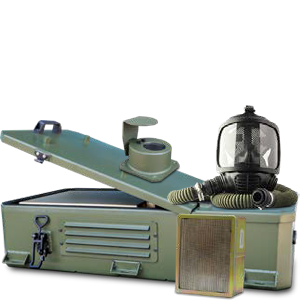 AROF-80 is a modular CBRN fan filter mechanism / air filtration system. AROF– 80 designed for mobile applications, includes cassette type filter group which has feature of quick filter change. With advanced technology digital user interface intervention to system, system warning control and error detection can be performed instantly. It can provide up to 80 m3 /h (47 CFM) filtrated air within the area the personnel is situated. It gives error when pressure difference is below the adjusted value. Adjustable Blast Valve