OVERPRESSURE DIFFERENTIAL MEASURING UNIT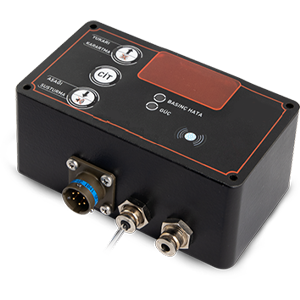 MARS CBRN provides a range of reliable and high-performance products fully adapted to the fight against CBRN terrorism and covers any emergency situation, particularly in border control situations.
Why Choose MARS Overpressure Differential Measuring Unit
We make customer-specific production. Our designs are specially made according to vehicles and standards.
Digitally measures the pressure difference between external and internal pressure.It gives warning if the pressure difference is below the specified value.
It shows pressure difference by displaying the difference between external pressure and internal pressure on the screen. External pressure information comes to the sensor in the box with the pneumatic hose and shows the difference between the internal pressure and the screen. It gives audible and visual warning below the desired pressure difference.It has blackout, alarm mute and built in device testing. The desired pressure difference warning can be set manually.