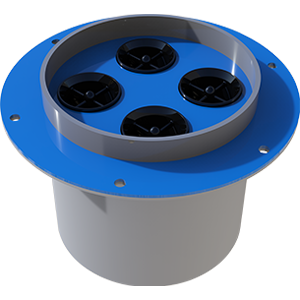 MARS CBRN provides a range of reliable and high-performance products fully adapted to the fight against CBRN terrorism and covers any emergency situation, particularly in border control situations.
Why Choose MARS Cyclone Filter
We make customer-specific production. Our designs are specially made according to vehicles and standards.
On CBRN filtration system the dust particles within the drawn ar are separoted by giving "spin motion"(both circular and vertical motion) to air flow.
When it is used before the filters, it extends the filer life.
High capacities can be provided by parallel connection.
Filter Type
Filter Dimensions (diameterxsize)
Usage Type
Efficiency
Small Type
19mm x 66mm 0.75" x 2.6"
Single
92-96%
Serial
95-99%
Wide Short Type
38mm x 102 mm 1.5" x 4"
Single
88-94%
Serial
90-96%
Wide Long Type
38mm x 152 mm 1.5" x 6"
Single
92-95%
Serial
96-98%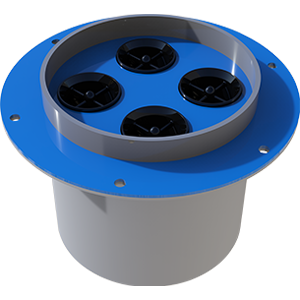 Cyclone filter separates the particles from the air by forcing the air with "spin method". The spinning air "pushes" solid particles to outer side of the airflow and provides the particles to fal outside the air flow and settle there. Cyclone collectors are generally used as separator for coarse dust from ait flow and often as pre-deaner before an efficient fiter and/or a product separator.
The poluted air getting in from the entrance on upside of the cyclone with high speed, is forwarded to cyclone intemal wals with centrifugal force of particles whose density is higher than the conveyer atmosphere, by giving it a helicalflow form through cyclone construction.
Cyclones also reduces dust load reaching the filter by operating as first stage dust ejector before the filter on systems where dust load is high. By this means, it becomes possible to used filter unit more efficiently. These filters can be connected in series according to capacity calculations when it is necessary.