TM-70 POSITIVE PRESSURE FILTRATION SYSTEM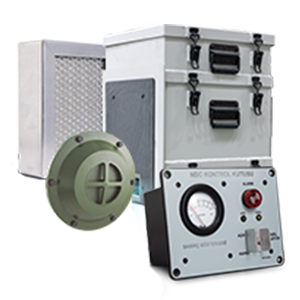 Showing the difference between external pressure and internal pressure on the screen, it gives pressure information. External pressure info is delivered to the sensor within the unit via pneumatic hose and it shows the difference with internal pressure on the screen. It gives audio and visual warning under the adjusted pressure value. It has dimout, alarm muting, built-in test features. Requested pressure difference warning can be adjusted manually.
Why Choose MARS TM-70 Positive Pressure Filtration System
We make customer-specific production. Our designs are specially made according to vehicles and standards.
| | |
| --- | --- |
| Front Filter | is used for Coarse-Dust filtration |
| Particle Filtration | 99.97% |
| Carbon Filtration | is used for Gas Filtration |
| Shelf life | 10 years |
| Voltage Info | 16 – 32 VDC |
| Filtration Air Flow Rate | 80m3/h |
| Number of personnel to be protected | 4-12 |
| Personnel Max. Operation on Height | is 3000 meters |
| Operation Temperature | -30C / +55C |
| Storage Temperature | -40C / +71C |