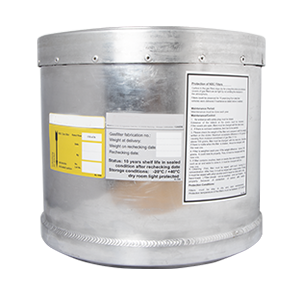 The Nato standard is designed to compatible with the performance specifications detailed in AEP54, and filters many toxic industrial chemicals (TICs), as well as known chemical and biological warfare agents. The filter is packaged for long-term storage. Hepa variations are available for peace operations where high levels of particulate filtration are required to significantly reduce consumable costs. It has an infinite lifetime training filter and minimizes life cycle costs.
Why Choose MARS NATO Type 1 Filter
We make customer-specific production. Our designs are specially made according to vehicles and standards.
| | |
| --- | --- |
| Air Flow Rate | 170 m3/h |
| Storage Period | 10 Years / between 20-40 oC |
| Local Outturn | % 99.97 / 99.97 |
| Weight | 11 lbs / 17 kgs(+0,8kg) |
| Dimensions (length x diameter) | 12,44'' x 13,77'' 316 x 350 mm |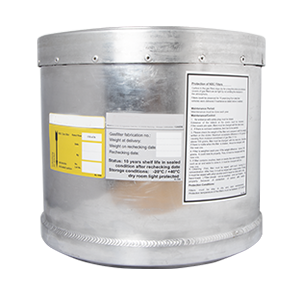 Oversized, True Military-Grade NBC Filter – Contains nearly TWICE the carbon as the cheap surplus Israeli filters – PLUS its brand new, sealed, fresh from the factory. Don't skimp on the filter!!!, even at twice the cost of the surplus Israeli filters its a better overall value (will last at least 10 years+ when kept sealed & will provide reliable performance in an emergency / industrial accident / terrorist incident / etc…)
(NBC – Nuclear / Biological / Chemical, CBRN – Chemical / Biological / Radiological / Nuclear)
Meets or Exceeds US Military Specifications (Mil-Spec) Good Thru/Expiration: 03/2027 (Most Current Available)
Protection against all known biological and chemical agents; Third party tested against chemical warfare gases. Excellent protection against Sarin (and its surrogate DMMP); Particulate filter is over 99.99% efficient against all particulates and is appropriate for protection against all biological aerosols & nuclear/radioactive particles.
Manufacturer sealed in bag plus inlet plug & screw-cap on 40mm threaded connection for maximum shelf-life.
Filter Specifications
NBC / CBRN Gas Mask Filter Canister – 5yr Shelf-Life Brand New Factory Sealed / Current Production – 40mm NATO (Fits all 40mm Gas Masks)
(NBC – Nuclear / Biological / Chemical, CBRN – Chemical / Biological / Radiological / Nuclear)
Protection against all known biological and chemical agents
Third party tested against chemical warfare gases
Excellent protection against Sarin (and its surrogate DMMP)
Particulate filter layer is over 99.99% efficient against all particulates and is appropriate for protection against all biological aerosols
Manufactured with sealed caps with a long 5-year shelf life.
40mm NATO threaded filter fits any NATO mask
Meets or Exceeds US Military Specifications (Mil-Spec)
Good Thru/Expiration: 3/2027 (Or Newer / Always the most current available!)