CONSTANT PRESSURE RELIEF VALVE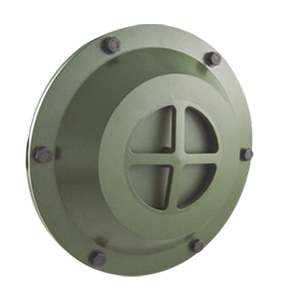 MARS CBRN provides a range of reliable and high-performance products fully adapted to the fight against CBRN terrorism and covers any emergency situation, particularly in border control situations.
Why Choose MARS Constant Pressure Relief Valve
We make customer-specific production. Our designs are specially made according to vehicles and standards.
MARS CBRN Filtration and Detection Systems designs and manufacturers a range of Pressure Relief Valves to suit a variety of applications which, when used in conjunction with a CBRN filtration system will control and maintain the overpressure of a military vehicle, shelter or other facility.
MARS CBRN Filtration and Detection Systems Pressure Relief Valves are designed to be manually adjusted to achieve a range of overpressures and flow rates to suit specific end user requirements. This also allows individual setting on a platform-by-platform basis and adjustment through the life of the platform allowing for seal degradation etc.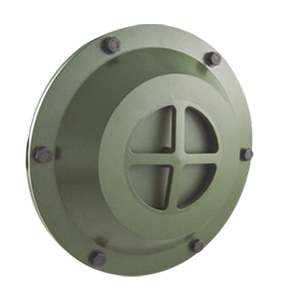 The system is applied to hermetic vehicles.
Toxic air is fıltered with high protection.
The pressure in the vehicle increasing with the continuous air flow until it opens the high pressure valve.
Holding the pressure level constant, the incoming excess air is discharged from the high pressure valve.
The pressure created by the fresh air in the vehicle prevents the ingress of toxic air and provides full protection.
System Adventages
It provides the possibility to be in the vehicle without face mask or protective suit.
Provides high protection, high filter capacity, long-term continuous CBRN protection and operational flexibility.
The system can also be used as air dust filtration without wasting the CBRN filter.
Blast valves are produced as relief valve on Positive Pressure CBRN Systems produced as per NATO AEP54 standards. The blast valves discharging CBRN system overpressure composed under proper conditions, are adjustable. Blast valves adjustable to requested pressure which have spring structure, can also be produced in special dimensions at user's request.