BM-80 MASKED TYPE FILTRATION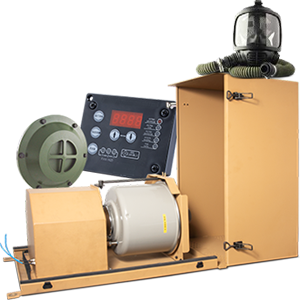 MARS CBRN provides a range of reliable and high-performance products fully adapted to the fight against CBRN terrorism and covers any emergency situation, particularly in border control situations.
Why Choose MARS BM-80 Masked Type Filtration
We make customer-specific production. Our designs are specially made according to vehicles and standards.
It gives error when pressure difference is under the adjusted value.
Pressure measurement has digital indicator.
Shelf life: 10years
Voltage Info: 16 -32 VDC
Operation Temperature -30oC / +55oC
Storage Temperature -40oC / +71oC
90 m3/h Air Flow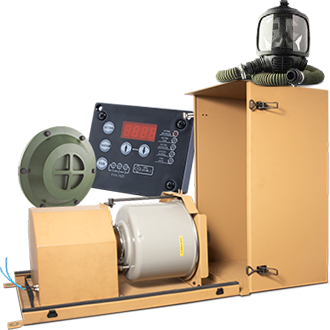 BM-80 Masked Type CBRN System designed and produced by MARS engineers in accordance with MIL-STD-1472 requirements with an ergonomic structure as per standards such as NATO AEP-54, MIL-STD-810, MIL-STD-461.
Protection of the crew against chemical, biological, radiological and nuclear threats is provided by blowing adjustable fresh air filtrated by masks within the vehicle attached to private separate lines for each user with BM-80 Masked Type CBRN System which has 90m3/h air flow rate.
The BM-80 Tactical Gas Mask has a facepiece of tough bromobutyl rubber (CBRN-compliant) for maximum resistance to TIC/CWA contaminants. The full-face respirator's inner mask is made from a special hypoallergenic compound that ensures excellent tightness and avoids exhaled air contact with the visor to prevent fogging. It also reduces carbon dioxide(CO2) content in the mask's inner space, which together with its favorable inhalation/exhalation breathing resistance, decreases the physiological burden for the user—providing more comfortable and practical all-day use.